Warrah is a not-for-profit organisation dedicated to supporting individuals living with disabilities to lead an engaging and fulfilling life. Flexible and tailored services include Supported Independent Living, Community Support Services, In-Home Support, a Specialist K-12 School, a Biodynamic Farm, and Farm Shop.
Located amongst the beautiful bushland of Sydney's North-West, Warrah fosters a holistic approach to learning and development inspired by the Rudolf Steiner philosophies.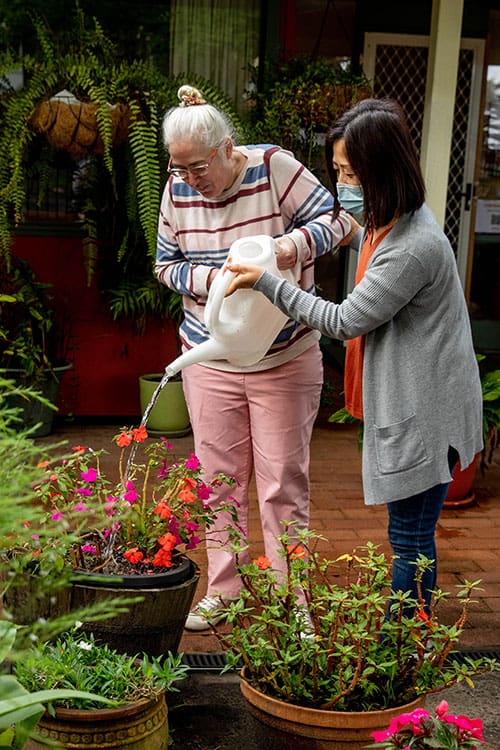 Community Support Services
Warrah is now the proud owner of its very own Street Library, thanks to the generous donation from Hornsby Council and Street Library Australia. Street Libraries are small homes for books that give people in the...
read more
Supported Independent Living Vacancies
Waratah is a modern single-level property with two connected units. There is a four-bedroom home and a two-bedroom unit. Both...
Tallowood is a modern six bedroom house with a large open space living room and kitchen. There is a private leafy backyard with a...
Greenway is located close to bushland, it is a five-bedroom home including a self-contained separate living space and bedroom for one...
Specialist School
Warrah Specialist School offers Education with a Difference for Kindergarten to Year 12 students, with moderate to severe disabilities. Our leading edge curriculum offers educational and vocational programs in the…
Disability Services
Warrah Disability Services provides a range of engaging and responsive services for children and adults with intellectual disability, based on the philosophies of Rudolf Steiner. We have a team of highly motivated empathetic…
Biodynamic Farm and Farm Shop
Warrah Biodynamic Farm and Farm Shop are run by a small team of dedicated people, who are passionate about organic and biodynamic farming and about retailing high quality organic and biodynamic produce and groceries…
"Jenni has experienced the love, care and devotion of Warrah staff for almost 40 years, and has made life-long friends with her peers. Warrah provides a space where Jenni belongs and where she can be herself."
 – Marcelle and Ross, parents of Jenni
"Warrah is just the perfect place for us, knowing that our daughter is in a home where she is loved and respected as an individual. Her strengths and talents are nurtured."
 – Jane, parent of Emily
"Joanne and Lynda were two of the first to be accepted into Warrah and are now lucky to be living in a new purpose built home, called Jacaranda."
 – Joan and Bob, parents of Joanne and Lynda
"Our brother Kevin has lived and called Warrah home for over 50 years. Our family is very grateful that he enjoys a very happy, caring and fulfilling environment. He is very much a part of the Warrah Community."
 – Beverley, sister of Kevin
"Warrah provides my daughter with a warm, reliable and happy home."
– Judy, parent of Karen
"John Paul's life has been enriched by Warrah and the Steiner principles. The care and love he receives from the staff gives us great reassurance for which we are grateful. This has maximised both his quality of life and his independence."
– Margaret and John, parents of John Paul